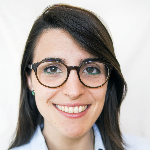 Dr Cristiana Vagnoni
Biological Sciences and Health Adviser, the Parliamentary Office of Science and Technology

Dr Cristiana Vagnoni is a Biological Sciences and Health Adviser at the Parliamentary Office of Science and Technology, a bicameral body within the UK Parliament.
Before joining POST, she was a postdoctoral researcher at the University of Oxford, working on brain development and connectivity. Cristiana holds a PhD in Neuroscience and an MSc in Neuroscience from the University of Oxford, and an MSc in Molecular Biotechnologies and a BSc in Biotechnologies from the University of Turin. Beside academic research, she has experience in policy research, the charity sector, teaching, science communication and outreach.
Her current role mainly involves the production of succinct, impartial and accessible summaries of research evidence for MPs and Peers. She covers a wide range of health and biology topics, including infectious diseases, biotechnologies, food sciences and mental health.
---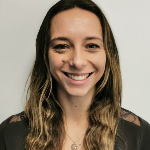 Ellen Bamford
Head of Data and Evidence, Research England

Ellen Bamford is the Head of Data and Evidence at Research England, leading on data and evidence to support knowledge exchange policy including the development of the KEF and its metrics, the Higher Education Innovation Fund (HEIF) allocations, and leading on analysis of the HE-BCI survey. She previously worked at EPSRC supporting the Impact agenda with responsibility for developing their Impact Acceleration Account (IAA) funding and EPSRC's Knowledge Transfer Partnership (KTP) portfolio.
Ellen has a Master's degree in chemistry from Durham University, including working in industry as a polymer chemist at Dupont Teijin Films.
---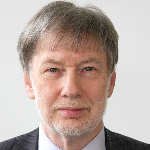 David Sweeney
Executive Chair, Research England

After studying Statistics at the University of Aberdeen, David worked at BBSRC as a consultant statistician. David was a Director at Royal Holloway, University of London, before becoming Vice-Principal. As Director of HEFCE, he led the development and implementation of the Research Excellence Framework. He was responsible for research policy and funding, knowledge exchange and university/business relations. In May 2017 he was appointed the first Executive Chair of Research England, one of the nine research councils that forms UKRI, who are the biggest research funder in the UK with responsibility for university block-grant funding for research and knowledge exchange.
---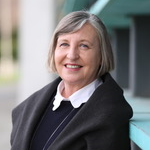 Professor Barbara Dooley
Dean of Graduate Studies and Deputy Registrar, University College Dublin

Professor Barbara Dooley, is Dean of Graduate Studies and Deputy Registrar at University College Dublin. Prior to her current appointment Barbara was Vice-Principal for Teaching and Learning in the College of Social Science and Law (2009 to 2014) and Head of the School Psychology (2005 to 2009). She has teaching experience at all levels from undergraduate through to PhD supervision. She is the Director of the UCD Ad Astra Academy, which nurtures exceptional students by offering them unique supports and opportunities to further develop their potential. Barbara sits on the European University Association – Council for Doctoral Education's Steering Committee. She is also a steering committee member of the Universitas 21 Researcher Engagement Group.

Barbara holds a PhD in Psychology from UCD and is an active researcher and PhD supervisor. Her research expertise in is youth mental health with a particular interest in student mental health.
---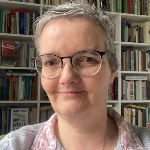 Dr Gale Macleod
Senior Lecturer, University of Edinburgh
Dr Gale Macleod is a Senior Lecturer and co-ordinator of the Higher Education Research Group at the Moray House School of Education and Sport. She has held a number of school and university leadership roles relating to PGT over the last 10 years. She is currently serving as a co-opted member of the UKGCE Executive Committee and, with others, has just complete a small project for QAA on developing resilient PGT communities.
Her research in the area of Higher Education includes the experiences of staff running PGT programmes, the teaching of emotionally sensitive topics, and balancing support and developing independence at master's level.
---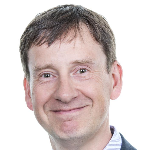 Dr Steven Hill
Director of Research, Research England
Steven Hill is Director of Research at Research England. Steven was formerly Head of Research Policy at the Higher Education Funding Council for England (HEFCE), and leads on all aspects of research policy and funding.

Steven is responsible for research funding, including quality-related funding (QR), general capital funding and the UK Research Partnership Investment Fund (UKRPIF). He also leads Research England's research assessment and policy work, and is the chair of the steering group for the 2021 Research Excellence Framework (REF). Policy responsibilities include research integrity, public engagement and open research, and Steven contributes to debates and discussions at home and overseas on the enhancement and assessment of research impact. His team also includes Research England's analysis function.
---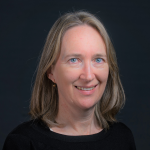 Professor Michelle Turner
Associate Professor, Royal Melbourne Institute of Technology
Michelle Turner is an Associate Professor at RMIT University in Australia. Michelle teaches into the undergraduate and postgraduate Project Management programs and supervises research students. Alongside her teaching, Michelle conducts research on student resilience and wellbeing. Her work has been published in top construction management and education journals and presented at international conferences. In 2017, she developed a measure of student resilience which has been used internationally to develop and promote wellbeing across a range of higher education disciplines. Michelle's research takes a systems perspective which recognises the interaction between the university and the student in shaping resilience and wellbeing.
---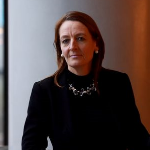 Professor Alison Shaw
Professor of Practice for Student Success and Progression, Newcastle University
Alison has enjoyed a long career to date across English secondary, further and higher education. As well as her current senior education leadership position at Newcastle University, her non-exec roles include being Vice-President of NFER, a leading independent provider of education research and insights; and Vice-Chair of Education Partnership North East, one of the largest college groups in the country with campuses across the North East region from Berwick upon Tweed to the Tees Valley and a combined student community of over 21,500. After 10 years as a secondary head teacher, she founded North East Futures UTC, a secondary school established to equip young people from all backgrounds across the North East of England to make the transition into demanding academic and technical higher level studies, and ultimately careers, in Health Sciences and Digital Technologies.
---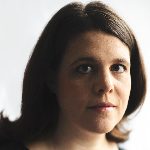 Dr Camille Kandiko-Howson
Associate Professor of Education, Imperial College London
Dr Camille Kandiko Howson is Associate Professor of Education in the Centre for Higher Education Research and Scholarship (CHERS) at Imperial College London. She works to support high quality and high impact pedagogical research and collaborate with colleagues to conduct disciplinary-based educational research. Camille's current research focuses on international and comparative higher education; the curriculum; using learning analytics to support the student experience; academic motivation, prestige and gender; student engagement, identity and belonging; and intersectionality in research design. She is a Principal Fellow of the Higher Education Academy.
---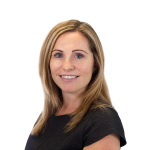 Alison Whaley
Director of Student Experience, Cranfield University
Alison was appointed as the Director of Student Experience at Cranfield University in January 2018, heading up a new professional services team. She leads on numerous initiatives, all with the objective of enhancing the student and learning experience at the University, and ensuring that the student voice is both heard and understood. Alison is a member of a number of University Committees, ensuring input into University Governance and process, and she is Secretary to Senate and Chair of the Student Experience Committee.
---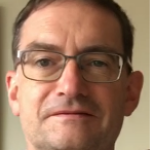 David Grey
CEO, UK Advising and Tutoring
David Grey is the Chief Executive of UK Advising and Tutoring (UKAT), a UK higher education membership association focused on ensuring that every HE student experiences effective academic advising which personalises their learning and enables them to flourish. David has over 25 years' experience as an academic, academic advisor and educational developer, with a leadership focus on learning and teaching, the student experience and academic advising.
He is an HE consultant for UKAT and has led institution-wide projects to revise and enhance academic advising provision and publishes regularly in the field. David also works closely with NACADA, The Global Community for Academic Advising, and is a member of the NACADA global research committee and publications advisory board.